[et_pb_section bb_built="1″][et_pb_row][et_pb_column type="4_4″][et_pb_text _builder_version="3.20.1″]
Inflatable Water Rentals
Summer is coming up fast and what better way to have fun than an Inflatable Water Rentals. CT Inflatables And Event Rentals located in Manchester and Tolland, CT has tons of Rentals for you to choose from. Not sure which one will work best for your event? No problem Contact us with any questions and we will be happy to find the best Inflatable Water Rental for you. You can also check out our FAQ'S which may help answer any questions. 
Water Parties
Water parties are fun for any occasion. Planning a party can be stressful but CT Inflatables And Event Rentals can help take some of the stress out of planning with our Inflatable Water Rentals. You and your guests will be cooling off in no time with any of these water slides. 
And don't forget to check out the other awesome party rentals we have available. 
Planning A Party
Parties can be fun to plan but to ensure you throw a party to remember here are a few helpful tips. 
 Ensure you have enough seating for all of your guest! Don't have enough lawn chairs or table space? No problem we rent those as well.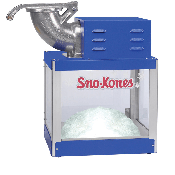 Feeding a crowd? You may want to check out our Grill Rental to prepare your guests meals. Summer parties are great for our Sno Cone Rental. Summer isn't summer without a Sno cone and we have the perfect rental for your party. 
Shaded areas can be easily overlooked. Not to worry we offer Tent rentals we can set up for you to ensure you have plenty of shade for your guests. 
No matter what special occasion you are planning to throw a party for, CT Inflatables And Event Rentals has the best rentals for your needs. From Photo Booths to Human Foosball we have the most fun inflatables for your next event! Having a company event? Check out our Cash Cube and Dunk Tank which are always a hit and a great way to fundraise! 
Outdoor Party Ideas
School is almost over what a better reason to throw a party. Whether you're throwing an end of the year party or having a birthday party we have plenty of rentals to make your party a hit. Needing some ideas for outdoor parties? Check out these links for ideas 
Throwing an outdoor party is super simple with rentals from CT Inflatables And Event Rentals we make everything easy from delivery to pick up. Contact us today to Schedule your next party rental. 
[/et_pb_text][/et_pb_column][/et_pb_row][/et_pb_section]